Limitlessproduct
Mini Keychain Knife
This Mini Keychain Knife With Sheath Cover can be placed with your keys discreetly and provides you with an emergency cutter for all situations, or a last-minute weapon to protect yourself against imagined threats! Makes a great gift as a miniature knife to kids who loves cooking miniature dishes.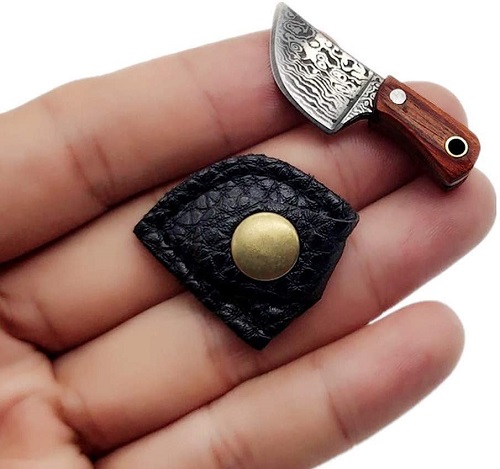 Handmade with stainless steel and real solid wood, this tiny Keychain Knife comes in handy for opening boxes and letter or cutting tags!

Available in various knife and chopper designs with or without knife cover.

Doubles as a pendant for the manliest man too!

Use it as a letter opener, scissors, fingernail cleaner, thread cutter, box opener or even as a last line of defense against a pack of wild cats!

Perfect as a backup tool in case of emergencies.

Made of 3Cr13 grade stainless steel which is commonly used in a survival kit and solid wood for ultimate durability, selected models with faux leather button closure knife sheath.