Simply Gadgets Outlet
Graphite Pickleball Racket Set
Pick A Paddle Suited To Your Skill Level To Boost Your Play On The Court
Have great fun on the indoor or outdoor court! The perfect pickleball paddle for the beginner to the experienced athlete. This Graphite Pickleball Racket Set has the latest in the technology of pickleball paddle specifications. The grip allows for the excellent handling of the paddle and allows the player to connect with the ball on the "sweet spot" of the paddle. Enjoy the friendly competition of the newest court game sweeping the country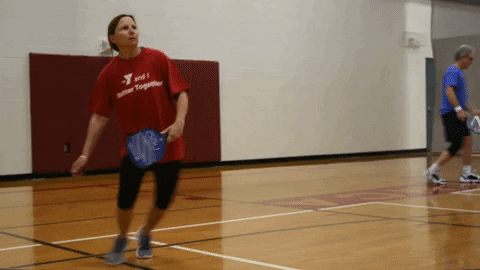 ✅ The interior of our pickleball racket set provides redefined strength, optimal performance, and durability. Provides more precise ball control and swing strength. The lightweight portable racquet allows you to swing freely on the court. This pickleball paddle set will help you win the challenge.
✅ Our graphite pickleball paddle is made of a very durable graphite face, which has excellent strength and stiffness. The combination structure perfectly conforms to power and control, allowing you to train like a professional player. Our pickle rackets will help you improve your training skills.
✅  The pickleball paddle cover of the pickleball set is manufactured by integral molding of carbon fiber. This process makes the graphite pickleball paddle will not be warped and blistered.
✅ Ergonomic grip makes the pickleball paddle easy and comfortable to hold, good for sweat absorbent, and works well in the game. Improving balance while decreasing slipping.